Unico® Pro was awarded the European Product Design Award 2019
The aircon design awarded in the category Home Interior Products
The original design of Unico® Pro, created in partnership with Matteo Thun & Antonio Rodriguez, was awarded the European Product Design Award in the category Home Interior Products - Household appliances: a prestigious international recognition to the design of this Olimpia Splendid product, proudly Made in Italy.
The European Product Design Award was created by Gruppo Farmani as a recognition to the efforts of talented international product designers who aim to improve our daily lives with their practical, well-thought-out creations.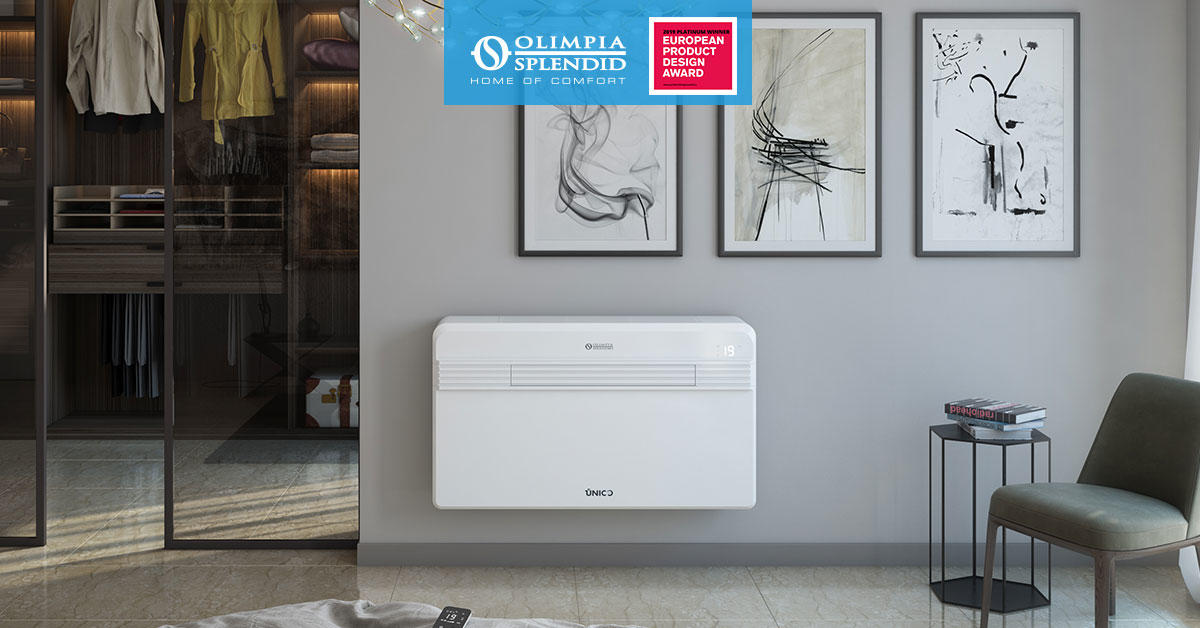 This award confirms the unique value of the design of Unico® Pro, already selected by Archiproducts Milano for the Design Experience at Fuorisalone 2019. This successful collaboration marked the beginning of a partnership with Archiproducts Milano, thanks to which Olimpia Splendid's "Home of Comfort" found its home.
The European Product Design Award adds to the list of over 10 international prizes received by the company for its air conditioning, heating and air treatment products, which have inspired many interior home projects over the years.